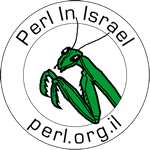 Wiki - Post workshop social
After the workshop ends thre is going to be a dinner. Unless we find sponsors for this it will be self financed in a near-by restaurant.
It will be a very good opportunity to socalized and even to meet the significant other of each one of us. So make sure they also join us.
In order to know reserve enough room, please add your name to this page if you are interested to come and add +1 if you are brining someone else who is not registered to the workshop.
Date: 28th February 2012
Time: 18:00- closing time
Location: TBD (10 min walking from the venue)
---
version 3 saved on 16/02/12 10:36 by Pinkhas Nisanov
Home | Tags | Recent changes | History