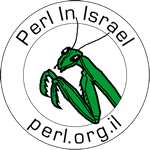 Wiki - Pre workshop social
The day before the workshop we are going to have a social get-together with the guests from overseas. It will take place in Haminzar in Tel Aviv.
Date: 27 February 2012
Time: 18:00-closing time
Location: Haminzar, Allenby 60, Tel Aviv-Yafo, Israel
Who is coming? Add yourself to the list!
Uri Bruck
Ynon Perek
Sheila Sijtsema (Booking.com)
Giel Goudsmit (Booking.com)
---
Last modified: 27/02/12 15:49 by Eran Chetzroni (‎eranchetz‎)
Home | Edit this page | Tags | Recent changes | History