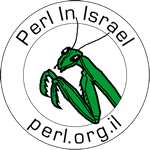 Wiki - The Venue
How to get there
Ramat Gan is bordering Tel Aviv ("the other side of the street") and can be found north east from Tel Aviv.
By Air
Most major airlines fly to Ben Gurion airport which is 20 km from Tel Aviv and Ramat Gan. There is train service between Ben Gurion airport.
map
There is another airport inside Tel Aviv but I don't think it serves international flights.
By Train
The Shenkar collage is in Ramat Gan, 10 minutes walk from the Arlzorov (or Savidor center) train station which is in Tel Aviv already.
Saturday
A warning, public transportation is almost non-existent starting from Friday afternoon till Saturday evening. Plan accordingly.
Taxis still work even on Saturday. I estimate that a taxi ride from Ben Gurion to Tel Aviv would cost about 20-40 Euro.
---
Last modified: 16/02/12 08:21 by Gabor Szabo (‎szabgab‎)
Home | Edit this page | Tags | Recent changes | History