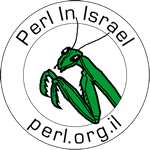 Wiki - Travel
I'd like to encourage people to form groups and travel together to/from the Workshop. This page should describe both the traveling options and the possible ride-sharing.
How to get there
For general instructions see the following page on the Shenkar College's site: http://www.shenkar.ac.il/template/default.aspx?PageId=306&catId=14&maincat=5 . Note that one can walk to Shenkar College from the bus station in Tel Aviv on Arlozerov St.
Haifa
Jerusalem
Modiin
Train Modiin Central => Tel Aviv Savidor
6:57 => 7:32
7:42 => 8:19
Train Tel Aviv Savidor => Modiin Central
21:48 => 22:29
22:48 => 23:29
Bus ?
Who travels how?
Gabor Szabo (‎szabgab‎) from Modiin, probably by train leaving at 6:57 returning at 22:48, unless there is a car-pool
---
version 2 saved on 21/02/12 12:35 by Shlomi Fish (‎shlomif‎)
Home | Tags | Recent changes | History