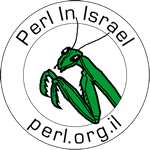 SCM explained
SCM explained
By Amir Friedman (‎amirf‎) from TelAviv.pm
Date: Tuesday, 28 February 2012 12:20
Duration: 40 minutes
Target audience: Beginner
Language: עברית
Tags: alm build ci configuration deployment management release scm software
You can find more information on the speaker's site:
---
In this talk about Software Configuration Management (SCM) I hope to explain what exactly is SCM, what is it used for and how can it help you.
I am also going to give a few examples, from my past experience, dealing with automation of stages other than pure Configuration Management in the application development lifecycle such as Packaging Automation and Deployment Automation.
If time allows we will also compare 2 different types of systems that are used for (some) of these purposes.
---
Attended by:
Meir Guttman
,
Eli Dagan
,
Eran Chetzroni (‎eranchetz‎)
,
Chanan Berler
,
Nir Aharon
,
Moshe Sucaz
,
Ehud Klaparda
,
Gilad Natan
,
Shy Morag
,
Victor Tsvetov
,
Amir Aharoni
,
Yaron Golan (‎yargo‎)
,
moshe nahmias
,
Eyal Ben David
,
Ron Zaltsman
,
Ant Weiss (‎ant‎)
,
Martha Greenberg
,
Aryeh Koenigsberg
,
Dmitry Polyak
,
Kirill Burd
,
Lary Ecker
,
avivit polak
,
Emil Feldman
,
Thomas Maier (‎hayzer‎)
,