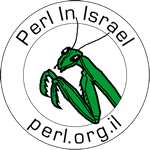 Template::Flute - Modern designer-friendly HTML templating engine
Template::Flute - Modern designer-friendly HTML templating engine
By Stefan Hornburg (‎Racke‎) from Hannover.pm
Date: Tuesday, 28 February 2012 10:00
Duration: 40 minutes
Target audience: Any
Language: English
Tags: dancer pdf template web xml xmltwig
You can find more information on the speaker's site:
---
Template::Flute enables you to completely separate web design and programming
tasks for dynamic web applications.

Templates are plain HTML files without inline code or mini language, thus
making it easy to maintain them for web designers and to preview them with
a browser.

The CSS selectors in the template are tied to your data structures or
objects by a specification, which relieves the programmer from changing
his code for mere changes of class names.
---
Attended by:
Thomas Maier (‎hayzer‎)
,
Amir Friedman (‎amirf‎)
,
Meir Guttman
,
Gilad Natan
,
Tal Nagar
,
Victor Tsvetov
,
Yaron Golan (‎yargo‎)
,
moshe nahmias
,
Ilia Zhidkov
,
Ron Zaltsman
,
Chanan Berler
,
Ant Weiss (‎ant‎)
,
Tamir Erez
,
Aryeh Koenigsberg
,
Dmitry Polyak
,
Kirill Burd
,
Lary Ecker
,
Raphael Goldberg-Rozen
,
Eitan Schuler
,
avivit polak
,
Yan Fishel
,
rebecca raye
,
Emil Feldman
,