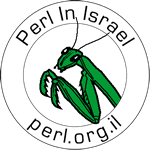 Sponsors
Interested in joining this list? Get in touch with the organizers for more info.

Booking.com is part of Priceline.com (Nasdaq:PCLN) World's #1 Online Hotel Reservations Company attracting over 30 million unique visitors every month and offering 120,000+ hotels worldwide.
Due to the growth of our IT department we are now hiring 20+ Perl people.
We use Perl, Apache, mod_perl, MySQL, Memcache, Mason, JavaScript, Git, Linux and more! Our software development basis is SCRUM = Agile!
Are you ready to relocate to Amsterdam in an international, result driven, fun and dynamic work environment? Join us!
Perl Training Israel (PTI) is the only company focusing on Perl training and development in Israel.
Gabor Szabo, the owner and trainer of PTI has more than 18 years experience in writing Perl code and more than 13 years experience in teaching Perl.
Courses are available on beginner, intermediate and advanced levels. Special courses of test automation for QA Engineers.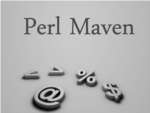 The Perl Maven site provides a
free perl tutorial
, several Perl books and video courses to learn Perl and to become an expert.